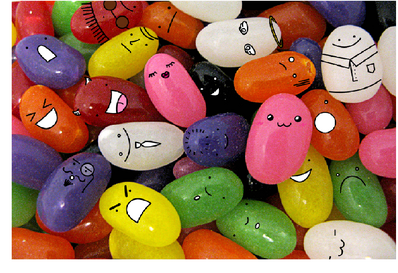 This is the 13th episode of AT: What Time Is It written by Paris, Alice, and anyone else that wants to help. NOTE: This is the EASTER SPECIAL!!!! (:D
About:
The gang in supposed to go to a egg-painting party hosted by magical chickies-but what happens when they must find an assasin who plans to kidnap and steal all
Characters
Marshall Lee
AK1
Alice
Paris
Marcelina
Finn
Fionna
Goober
Magical Chickies
Jellie Cats
Master
Red Licorice Girls (dancers)
Plot
Paris: Oohh, I can't wait to the egg-painting with all the little cute chickies and colorful eggs! Mines gonna be made of CANDY!
Alice: I know right? ITS GONNA BE SOOOO MUCH FUN!!! :D
Paris: Ooo! We're HERE!! Can't wait to find the candy-decoration table..Hehehee...>:)
Magical Chicky #1: Welcome heros! You can select an egg and get painting and decorating. Don't forget to HAVE FUN!!!
Marcelina: Awww, the chickies are sooo cute!
Marshall: Whatever, lets pick our eggs.
Finn: Mine is gonna look like STANLEY THE WATERMELON!
Fionna:Hey that was my idea! Oh well, I'll just do Stephanie the Watermelon
AK1: Hey guys, what's that?
Marshall: What's what?
AK1: Over there!
Goober: H-h-hello! M-m-my names Goober, the uh-v-vanilla jellie c-cat
Alice: YOU'RE SO ADORABLE!
Paris: So totes right!! OMG your sooooo cute! Can we help you?
Goober: Well, l-l-let me sh-show you.
Walks to a brightly pained town with jelly beans and chewy colorful candies with happy jellie cats*
Paris: OMG is that-a popcorn jelly bean?!?!! *bounces on marshmallow* AND a marshmallow jumper! woohoo!
Goober: Well-I s-see your heros so h-help yourself! You see, our race is in d-danger,were running low on pancakes...!
Marshal Lee: Oh yes-pancakes. Of course. Are the waffles sick too? *rolls eyes*
Fionna: NOT THE PANCAKES!!!!!!!!!!!!!!
Goober: Shushers! we cant let m-my peeples k-know! If they do-they'll turn into j-jelly! Pancakes is our sign of m-money Mr. Vampire and s-someones s-s-stealing it. I s-suspect its the chocolate b-bunnies.
Finn: Well we're gonna kick 'em in the hams lil Goobster!
Marshal Lee: Guys. The party. WE NEED TO GO TO THE PARTY. What the cabbage is with you guys?!
Marcelina: B-but HES SO CUTE!! And his village is being attacked by evil chocolate bunnies!
Goober: Look- thers one n-now! *adorable bunny hops around eating frosting*
Chocolate Bunny: Hey look! Wizards! And witches! And vampires! WOAH!!! Humans?!?
Goober: H-he's got a wand! W-WATCH OUT!!! *tackles into oreo hill*
Marshal: Ugh-there frosting all over me!! *little watermelon jelly cat licks it off*
Chocolate Bunny runs off and goober takes them to the soda pop club where the first crime happened and space unicorn song plays in backround while several flarvored jellie cats dance*
Goober: The dance master h-has had m-muney stowlen here.. it all s-started w-when- the jellie cats danced as if there were no tomorrow.They danced free. (PHIL FACE CAT) while the great holy master-the one with the soda! The Punch Soda Jelly Bean Cat-his soda pop dancers served the people with indulgent blood-red soda that lifted thier spirits with joy exploding with comfort--
AK1: GET ON WITH IT MAN!!
Goober: Cool your ice cream! Wells the robber came in and invaded us with chocolate bars tha shot out marshmellies, he took m-masters pancakes and b-butter sticks! and kidnapped a lady!
Alice: We should talk to the punch soda jellie-whats his name?
Goober: *rolling over* Merrrrrrrrlin. *snuggles marshals leg (which he kicks off)*
Marshal: We need to go to the party still.. they're WAITING.
Alice: But look! *goober starts licking himself and does unspeakably adorable thing*
Mashal: Ugh are you guys clueless!
AK1: No actully, we have a few clues. the killer looks like a bunny-has chocolate gun w? marshmallows etc......
TALK WITH MERVIN:
Paris: Hello Mervin, can you tell us anything about,this woman?!*shows picture*
Marvin: Guuuuuuuuuurrrrl you fine..
Paris: Don't kiss up. Tell us what you know!!
Mervin:Guuuuuuuuuurrrrl you fine..
Marcelina: Listen,if we don't get answers we can take you strait to court--says in the law. Now speak.
Mervin: Guuuuuuurrl you fine..
Marshal: TELL US NOW WE NEED TO GO TO A LUMPIN PARTY NOW SO STOP WASTING OUR TIIME AND TELL US GOSH IT'LL SOLVE ALOT OF PROBLEMS ESPECIALLY BECAUSE WE HAS TO GIVE A SPEECH AND US DUDES HAVE TO FLIPPIN' SING MAN!!! SING!! SO TELL US!!
Mervin: Booooooooooooooooooy you wise..*loses accent* that lady is one of my assistants, her name is Avery.
Marcelina: Thanks Merlin! Here is our number-adress-and personal information! We are undercover agents shh don't tell anyone! Bye! *girlish dances*
Merlin:guuuuuuuuuuuuurl!!! You fine. We look forward for your dance abilites at the soda pop club.
Marcelina: Thanks! Cool I have a chance to be a jellie dancer!
Paris: I'm not jealous. What are you talking about..
Marcelina: I didn't say-anything.
Alice: Now you can gather more information Marcyia.
Marshal: PARTY!!! LETS HURRY!! PAAAARRRRTTYY...Wait-- I bet he did it! He has the girl! Lets go now!
AK1:Hurry! Merlin as her and the precious pancakes!
Marshal:They actully fell for it........? I was kidding!!
Katie: I'm here Merlin! Wheres your closet! HURRY!
Merlin: In the back your costumes are in the flavoring room.
Flavoring Room:
Marcelina: What should I wear...erm...Alice! Paris! Can you guys help me?
Alice: Ain't no thang chickin wang.
Paris: Hehehee-yeah what she said!
Later:
Marshal: Something isn't right.. Why is everyone acting so wierd...
Ak1: Here they go
Marcelina: Where am I? Whats this place? Why is there candy-on my face? (song)
Paris: Forget all your questions and eat some candy! forget, forget, what you see!! (song)
Alice: Eat a gumdrop or a lollipop! Relax, relax fall into our trance (song)
Paris/Marcelina/Alice: Can you taste our sweet romance!!??!?!?! (song)
Marshal: Thats it! ITS A TRACE! But why is Merlin under the spell?
Goober: It was all ME Marshal Lee!! Oh hey that rhymed...*eats broccoli* Oh yeah-anyway, Itt was me the whole time and I am going to turn evrybody against the chocolate bunnies...*eats carrot*
Marshal Lee: But-why? And how do I get rid of the trance!? Why are you eating vegitables??
Goober: Well first I wanna be rich with pancakes and those bunnies are too cute..I AM THE CUTE ONE! and second-like I'm gonna tell you... You crazy vampire..And I'm also not telling you!
Marshal: Its the antidote isn't it.
Goober: Maybe. But you'll never find vegetables!!
Marshal: Goober, they're right there in your bag.
Goober: You mean-THIS BAG!! *throws into crowd*
Marshall: YOU CHEESECAKE! Why'd you do that?! Now I have to go look for it and its gonna take FOREVER!
Goober: Because I'm EVIL!! *moonwalks into crowd*
Finnish later